360 tour
Update: Due to the current state of emergency, Shannon's Bar & Grille is temporarily closed and will reopen as safety allows.
At this time, our Ledo restaurant is open for carry out only.
Discover the Best Restaurants in Fredericksburg, VA
The Fredericksburg Hospitality House Hotel and Conference center offers two highly acclaimed in-house restaurants, whether you are in the mood for something casual or a more lively atmosphere with a little bit of musical fun as well.
Shannon's Bar & Grille
Enjoy classic American cuisine with some of the best live bands in town Friday & Saturday nights. Our menu features pub favorites and includes wings, signature salads, hot steak n' cheese subs, and juicy half-pound burgers. Our extensive bar selection covers all the classics with a variety of specialty brews, wine, and craft cocktails. All patrons must be over 21 years of age with valid photo ID.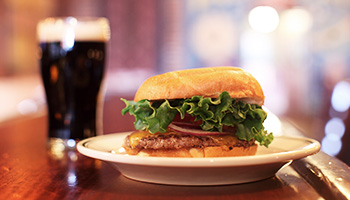 Dinner is served Thursday through Saturday from 5pm until 9pm. Please visit Shannon's Bar & Grille website for the full menu and upcoming schedule of live music every weekend.
Ledo Pizza & Pasta
Ledo Pizza & Pasta brings you more than half a century of East Coast tradition. With its first location opening in Adelphi, Maryland in 1955, the company has grown to over 50 eateries in five states and the District of Columbia. For over 50 years, Ledo Pizza has been making the best pizzas and pasta using the freshest and highest quality ingredients. Our tomatoes are hand-selected from the vine, our cheese is made using our discerning specifications and each pizza is hand-rolled to perfection. The menu also features classic Italian pasta and entrées, salads, subs, and seasonal specials. Ledo Pizza has always stood by a simple pledge – Ledo Pizza is square because Ledo Pizza never cuts corners.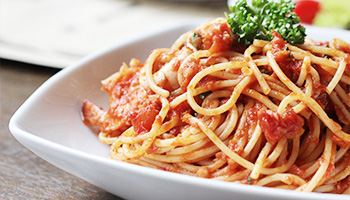 Ledo is open Monday through Thursday from 11 am to 10pm. Friday and Saturday 11am to 11pm, and Sunday 11am to 9pm. It's located on the first floor of the Fredericksburg Hospitality House Hotel, right next to the front desk. You can order carry-out through the hotel operator, or call (540) 786-2063.

Click here to check out the updated menu for Ledo Pizza!
Guests of the Fredericksburg Hospitality House Hotel and Conference Center enjoy a hearty hot breakfast in one of our restaurants every morning from 6-10am. Select your breakfast favorites from a full menu of omelets, pancakes, Belgian waffles, French toast and of course Virginia sugar cured ham. A selection of cold and hot cereals, juices, fruit, and muffins is available as well.